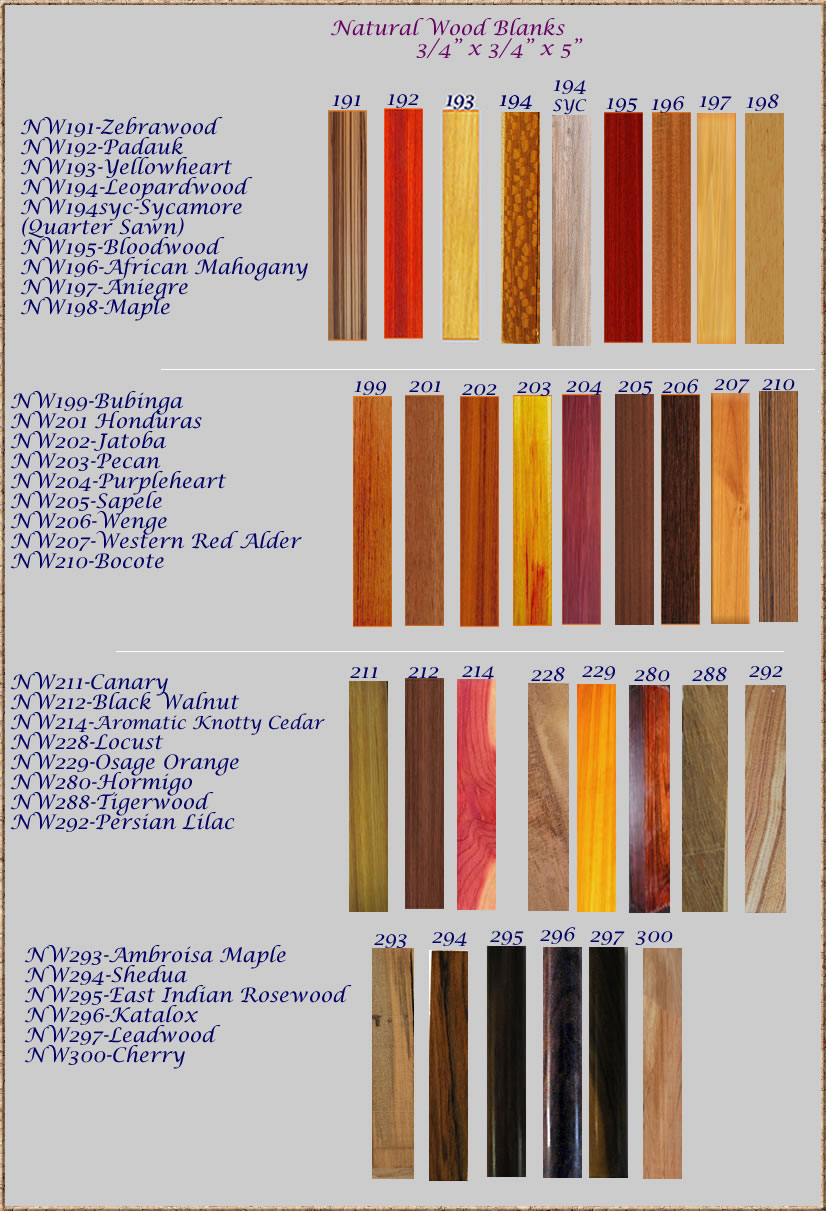 Photos of wood species on this site are representative of the species only. Variations of color, figure, and other natural characteristics can occur. Wood is a natural product and will always exhibit individual features and character marks. The overall look of the product can also vary widely depending on the features of the wood. The wood pictured on this page is not the exact piece you will receive but is only a descriptive photo.
Click here for complete description of each wood
</font size></font color>
A note about Exotics:
As a purchaser of Exotic Wood we make responsible choices in the sources we use. Our source has been importing Exotic woods for more than 14 years. In many cases they personally travel the world to inspect the companies they do business with. They pledge to only do business with suppliers that follow the specific regulations for their country and all advertised Exotics are legal and authentic.