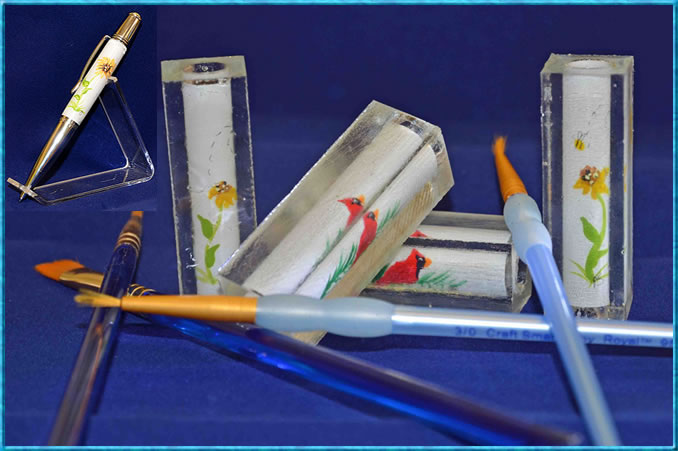 Our very own Pam from Wood-N-Whimsies is creating a gorgeous new line of Hand Painted blanks cast in clear Polyester Resin!
She is so very talented and we can't wait to see all her creations.
NOTE: Since each tube is hand painted the basic design will be the same but no two will be exactly alike.
Currently, these are for the Celtic3, Monet, Gatsby, Sierra type of kit.
Make sure you compare the tube length to the one the came in your kit, there are slight length differences. NOT for "CLICK" pen kits
Make sure you look at included instructions to avoid cracking your tube.