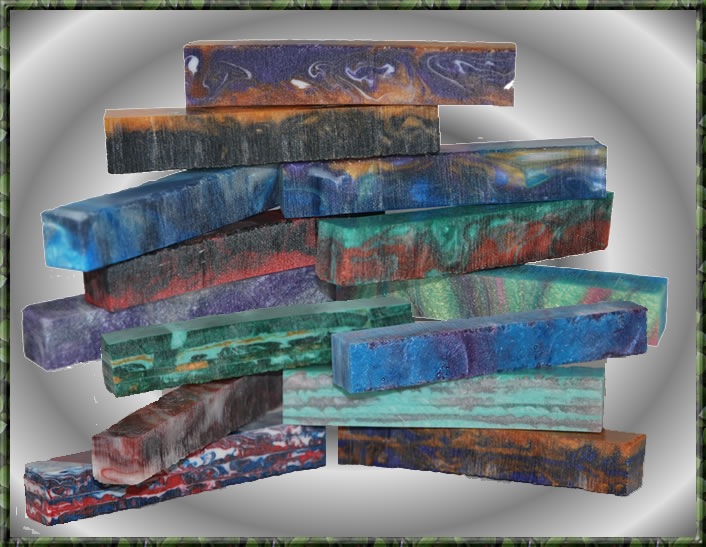 If there is a color combination you would like, let us know and we can probably make it!
These blanks are created by us and are made from Polyester Resin and Pearl-Ex. Each Blank is square and measures 3/4" x 5"
We would suggest these blanks for the more Advanced turner.
If you cannot use a Skew, these blanks are not for you.
CLICK HERE FOR TURNING AND DRILLING INSTRUCTIONS FOR POLY PEARL BLANKS
OUR POLYPEARL PEN BLANKS ARE ON SALE FOR JULY. USE CODE POLY10 IN THE COUPON FIELD AT CHECK OUT
Be sure to Sign up for our Newsletter in July...there is a special coupon for Polyester Resin Blanks in it!!