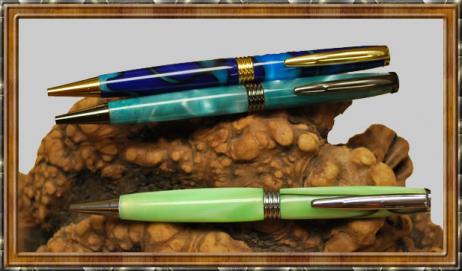 This kit is similar to the Comfort Pen in size. It has a fancier clip and center band. The tip has a contour line around it and the Clip has a raised contour within it.
Easy Pen Kit to turn, no tenons required.
Don't forget:
Drill Bit
Bushing Set
Refills
Accessories for the pen kit are listed to the right for easy addition to your shopping cart!