GEORGIA...HERE WE COME!!!!
IN ORDER TO PACK, MOVE, UNPACK AND GET SET BACK UP WE WILL BE CLOSED BEGINNING SUNDAY JULY 18TH.
WE WILL RE-OPEN ON MONDAY AUGUST 9TH.
ORDERS PLACED AFTER JULY 17TH WILL BEGIN TO SHIP AUGUST 9TH
THANK YOU FOR YOUR PATIENCE DURING THE TRANSITION TO OUR NEW LOCATION
OUR PHONE NUMBER AND EMAIL WILL REMAIN THE SAME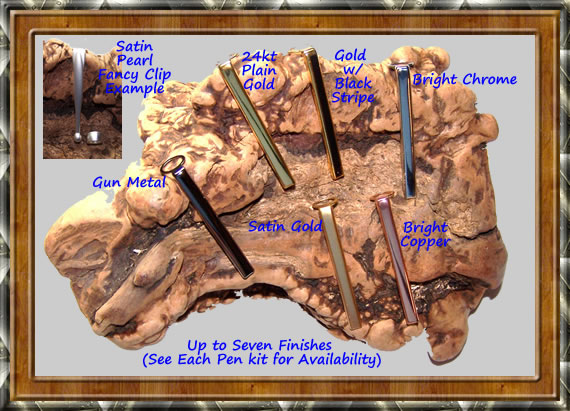 You no longer need to choose a pricing table. All/any discounts will calculate automatically!
The appropriate Drill Bit,Bushing Set, Pen Refill info is listed by each kit. You can click on the kit picture to be taken to an area that will allow you to add the addtional items.