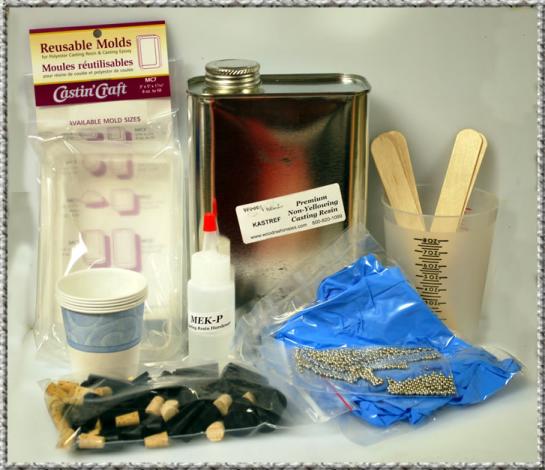 Kast-A-Blank™</font size>
Ultra premium casting kit which contains all the accessories
you need to create your own beautiful polyester resin pen blanks.
There is 32 ounces of casting solution, enough to make 10 to 15
of your own creative personalized blanks.
This resin is guaranteed to be crystal clear, non-yellowing and completely UV safe.
The hardened blanks will turn easily on your lathe with standard turning tools.
Click here for MSDS sheet For Resin
Click Here for MEK-P MSDS Sheet </font size></font color>
CLICK HERE FOR FREE ON-LINE CASTING RESIN IDEA LIBRARY</FONT COLOR></FONT SIZE>
Click here for Resin Instructions</font size></font color></font color>